Sat, Nov 5 : artists reception 7 - 10 p.m.



Saturday, Nov. 12, 2 - 5 p.m.: Book signing for "My Life as a Street Painter in Florence, Italy"
Quattro Gallery invites you to join us on Saturday November 5th from 7-10pm as we celebrate the lifetime works of Sculptress/Painter /Author Kelly Borsheim in a very special exhibition this fall before she relocates from Austin to Italy.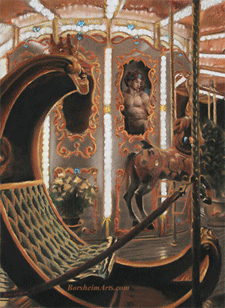 This exhibition includes her works in hand-carved stone, bronzes and paintings. To know her work, is to gain the perspective to know a "Borsheim" when you see one. Kelly tends to focus on introspection, specifically how our bodies express our thoughts. In this art event, you will see paintings and sculptures, as well as her new Book, on her life as an Italian Street Painter. (See Kelly's street art here: http://borsheimarts.com/streetpainting.htm).
Clearly… for our 1200sqft show space to host a one woman show… she has to have a lifetime of work… and Kelly does… and she simply cannot take it all with her to Italy. This is an unique opportunity to see real art at real prices, and Kelly's entire collector list will also be invited on this occasion, allowing you to meet those who have followed her for years.